Get maximum value
with cloud migration
Cloud migration is one of the major steps for businesses on the path of digitalization. Migrating to the cloud replaces obsolete on-premise systems that require personnel, hardware, and physical space to maintain. Cloud adoption and technology modernization are secure, cost-effective, and agile. Through the cloud, companies acquire resilience, efficiency, and high velocity of operation.
Annual public cloud spend
% of all respondents
More than $12M
$2.4M to $12M
$1.2M to $2.4M
$600k to $1.2M
Up to $600K
Source: Flexera 2021 State of the Cloud Report
Cloud spend by organization size
% of all respondents
SMB 2021
Enterprise 2021
More than $12M
$2.4M to $12M
$1.2M to $2.4M
$600k to $1.2M
Up to $600K
Source: Flexera 2021 State of the Cloud Report
Cloud Migration is One of a Kind
Companies choose cloud technology because of its elasticity, lightness, and unmatched approach to operations. Improved infrastructure boosts management, speeds up processes, reduces business risks, and takes on the scalability load. Cloud-migrant companies are sustainable and have a serious competitive advantage. Cloud migration delivers conveniences, like:
Technology choice flexibility with a multi-cloud capacity

Reduced risks due to improved DDoS and force majeure recovery

Capital-expenditure free cloud computing power

Access to enterprise-class technology

Granular approach to expenditures with pay-for-what-you-use

Continuous upgrades and maintenance

Increased collaboration through cloud-based workflow

Security, no matter what happens to your machine

Carbon footprint reduction due to using just the energy you need

Working from anywhere with internet access and a designated mobile app
Discovering Your
Unique Path of
Cloud Migration
*instintools' cloud migration consulting workflow consists of four steps that meet your business strategy. We accelerate cloud migration and drive business value to its fullest potential. With cloud consultants taking care of software updates and running, you access and manage your company remotely and anytime. We modernize and advance your organization for smooth, high-velocity functioning.
Start digitizing with *instinctools today
Adopting the Cloud
Adopting a cloud for an entire company often depends on the business-specific characteristics and goals. Thus, a starting point of your cloud migration journey is defining the cloud migration strategy. *instinctools' cloud adoption framework is based on the top industry practices and our cloud consulting expertise. We start with assessing IT infrastructure and create a migration strategy for your company.
Defining strategy
Our cloud migration strategy consulting includes discovering your business needs and understanding motivations. Having identified business outcomes and justification, we proceed with recommending the first adoption project.
Developing a cloud
migration plan
We rationalize the digital estate of your company, analyze its applications and dependencies in technology. Having identified the initial organization alignment, we prepare a skills readiness plan. Accumulating all the discovered data about your organization, we outline a plan that reduces risk, time, and costs of cloud adoption.
Getting everything
ready
Using the cloud readiness guide, we prepare and test the first landing zone and expand the blueprint. We proceed to validate the best practice for your cloud migration. Automated cloud management tools support transition and transform management, keeping most of the company's processes uninterrupted.
Adopting the Cloud
Cloud adoption is a complex process consisting of migration and innovation guidelines. We check them against possible expanded scenarios and validate the best practices. We perform your company's first workload migration and keep constantly improving the process.
Selecting Cloud Model
and Architecture
Our cloud migration services include selecting cloud architecture and a preferable private or public cloud provider. We provide cloud migration consulting to help you determine the best fit for your business based on your individual needs, cloud location availability, and compliance certifications. A private, a public, and a hybrid cloud guarantees maximum security and privacy for your data, with full, constant access, and 24/7 support and maintenance. We choose one or multiple cloud providers best fitting your purposes. When configuring the cloud for you, we work with the industry's most powerful capabilities, automation tools, and other delivery methods.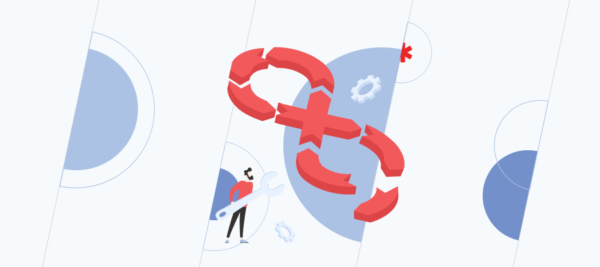 Everyone wants to do DevOps, however, history proves that far from everyone is successful at it. And although there's nothing bad about failures - at least, that's what DevOps philosophy advocates, they shouldn't slip away unnoticed. We decided to delve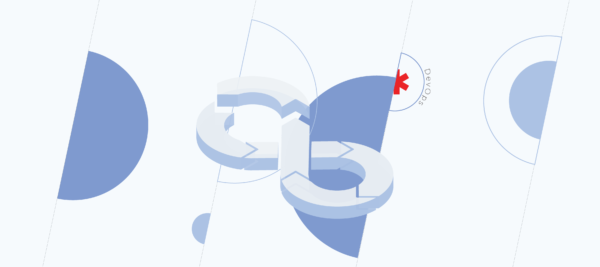 If you have ever wondered how to implement DevOps in your scale-up and don't know where to start, this article will help. You will explore the difference between traditional development and DevOps, learn how to prepare for it, and investigate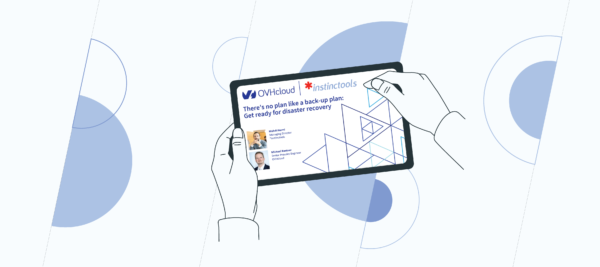 The online session "There's no plan like a back-up plan: Get ready for a disaster recovery" with around 100 active participants took place on August 25, 2021. Its organisers - OVHcloud and *instinctools - shared industry insights and expert knowledge
Types of clouds used
% of all respondents
AWS

Azure

GCP

OVH

Digtal Ocean

Linode

SAP

Rackspace
computing

storage

database

analytics

networking

machine learning and AI

mobile

developer tools

IoT

security

enterprise applications

blockchain, etc.
computing

storage

mobile

data management

messaging

media services

CDN

machine learning and AI

developer tools

security

blockchain

IoT, etc.
computing

storage

database

networking

big data

cloud AI

management tools

identity and security

IoT

API platform, etc.
computing

storage

DevOps tools

Big Data

machine learning

managed virtualization solution

website builder

hosting, etc.
computing

storage

data management

developers API

DevOps tools

preconfigured marketplace apps

customizable networking products, etc.
computing

data storage

developer tools

security and firewall

DevOps tools

cloud manager

API, etc.
computing

storage

analytic tools

AI

Business Enterprise Suite

conversational AI

robotic process automation

security

IoT, etc.
cloud engineering and optimization

multi-cloud adoption

data governance

databases

cloud-based collaboration tools

AI and machine learning

IoT

cloud-native apps

CRM

security, etc.
Your Trusted Ally
in Cloud Migration
Services
Cloud migration consulting gives you a perspective on prioritizing the quality and speed of a successful transition. We assess your processes, rationalize your digital estate, and prescribe a better cloud migration model for your applications. Our cloud migration strategy consulting includes redeploying, improving, and rebuilding applications, data discovery and analysis. We deliver the most comfortable cloud migration plan that addresses leading cloud security practices.