Often, companies that analyze data with Excel consider this tool the best option for this task. Power BI fans, on the other hand, are sure that their favorite rocks. To make the right decision on which one to choose for your company, you need an unbiased view of them both.
This article encompasses a very detailed comparison of the two tools. The insights are based on the facts of the fast-growing big data market size.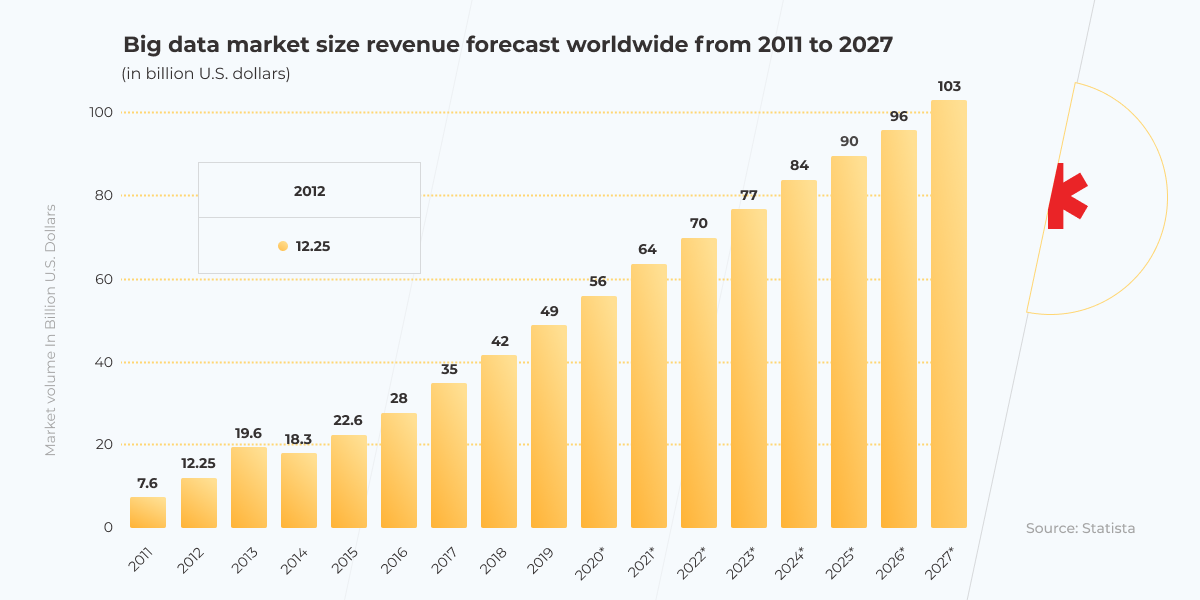 So, if your company faces the issues connected with the efficient processing of big data and is looking for an option of how to cope with data volume growth, keep reading this article and find the best solution to meet your needs.
Power BI vs Excel: A comprehensive comparison
This section analyzes the difference between the two tools based on the exact tasks you manage in your ordinary working life. This will help you understand the Power BI advantages over Excel and vice versa, depending on what you need.
Multiple sources input
Task: you need to connect multiple data sources for automating data inputs in real time.
Power BI vs Excel comparison: both tools can address this issue almost with the same efficiency. For this, they use Power Query and get data from almost anywhere in real time. However, for the process automation and exclusion of manual inputs, Power BI uses Direct Query, whereas Excel has data connectors.
As for the ease of the data input process, it is similar in both cases. The advantage of Excel, though, is the possibility to use unstructured data from unstructured sources and their manual or macros-driven processing afterward. However, people looking for Power BI benefits over Excel sometimes say that it's not effective enough for steady dataflows, although it may be helpful for the operational work of the back office.
Data transformation
Task: you need to automate the data conversion from one format or structure to another for data processing at a later date.
Power BI vs Excel comparison: both tools efficiently handle this task thanks to Power Query. The latter allows for about 350 data transformation types. For instance, you get data from SQL Server, CSV file, OData, or any other sources and convert them into a format convenient for data processing in Power BI or Excel. Power Query will do this transformation for you automatically.
Big Data Performance
Task: you need to analyze big data and build pivot tables for better data performance.
Power BI vs Excel comparison: both tools claim they work with millions of data rows, but Power BI still benefits over Excel in this task. *instinctools' analysts who are experienced in using both Power BI and Excel deny the two have a similar efficiency level.
According to the tests we've run, Excel effortlessly handles about 200-300 thousand rows, with one Excel sheet covering a bit more than one million rows. If you want to process more, you need to compile data from different sheets, which is time-consuming and not very convenient at all. Meanwhile, Power BI is more efficient when it comes to a data volume of up to 50-100 million rows, which is 100-200 times more than you can do in Excel.

—

Dzianis Yushkevich, Senior Business Intelligence Analyst, at *instinctools.
Another drawback of Excel is that the Power Pivot model is not available in all the Excel versions. Apart from building pivot tables as the standard Excel does, Power Pivot creates more sophisticated data models, with filtering data, renaming columns while importing data, and much more.
Data refresh
Task: you need to update your data regularly to support its relevance.
Power BI vs Excel comparison: both tools allow for automatic and scheduled data refreshing. Although some sources say that Excel automates data updates only with VBA, the pre-scheduled data refresh is also available.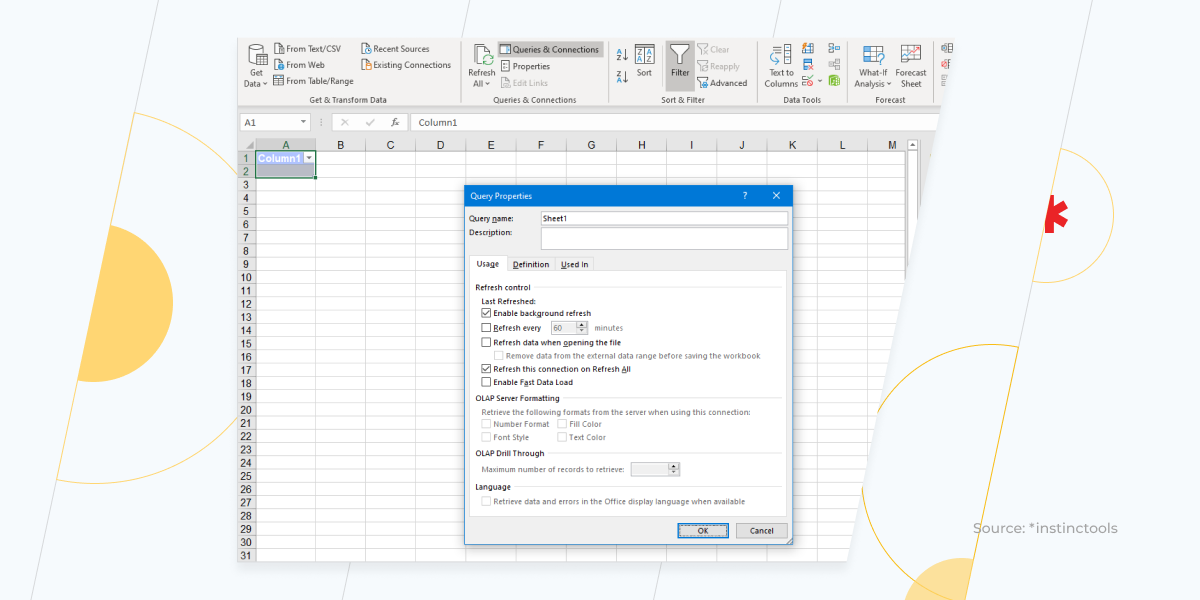 When it comes to VBA usage, it cannot automate the data refresh process entirely because sometimes it will require a user to confirm certain steps. Apart from the inconvenience, the key stopper here is that users without basic knowledge of VBA cannot do this effectively.
Data modeling
Task: you need to do data calculations.
Power BI vs Excel comparison: in Power BI, the only option for data modeling and calculations is to use data analysis expressions (DAX). This is a library encompassing functions and operations that can be used for building expressions and formulas. Excel operates both DAX and standard Excel formulas, which is easier for people not acquainted with DAX.
Data visualization
Task: you need to visualize datasets for a better understanding of trends and fluctuations.
Power BI vs Excel comparison: the data visualization toolset is very similar in Power BI and Excel. Users highlighting Power BI advantages over Excel in terms of data visualization may not know that the extra modules and add-ons can be used in Excel, too. Excel even has a module for building advanced business diagrams. Although both tools utilize the functionality of Power Query (to automate the processing of raw data), Power Pivot (to handle big data), and DAX (to make advanced calculations), Power BI forces users to get acquainted with this toolkit, whereas Excel does not.
Generally, Power BI is like a combination of Excel and Access in one application, but with more powerful options for data processing and a broad portfolio of ready-to-use visualization solutions. Power Query is also integrated better into Power BI thanks to its more powerful internal memory and processing.

—

Dzianis Yushkevich, Senior Business Intelligence Analyst, at *instinctools.
If you are looking for a tool with better interaction opportunities, Power BI will come in handy here, too.
When it comes to diagrams, Power BI benefits over Excel because it is more convenient in use, there is less room for error, and since the diagram is connected to the dataset directly, the transformation of data into visual happens almost instantly.

—

Dzianis Yushkevich, Senior Business Intelligence Analyst, at *instinctools.
Flexible analytics
Task: you need to aggregate data in different ways depending on the task.
Power BI vs Excel comparison: Power BI automates the reporting process and can work with multiple dataflows. Meanwhile, Excel allows for versatile advanced modeling and solving non-trivial analytic tasks. Taking a helicopter view, Power BI utilizes matrix tables, decomposition trees, insights, and key influencers. But, only in Quick Insights are there up to 32 insight cards.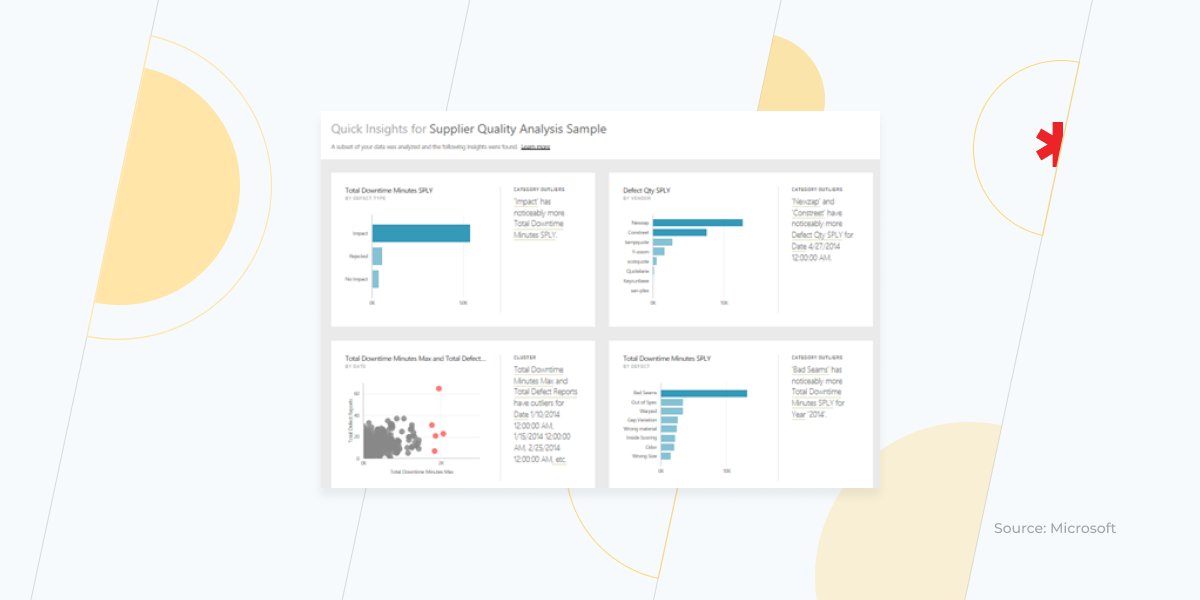 As for Excel dashboards, you can easily analyze data with Pivot Tables, using formulas anywhere you want, entering data, or applying visualization templates.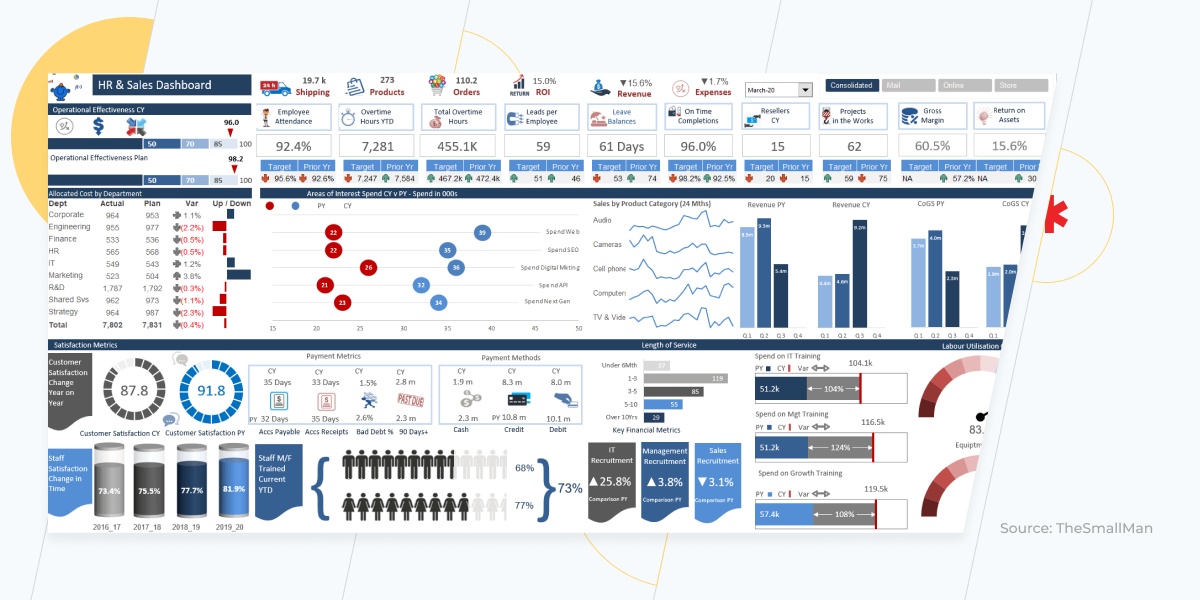 Data security
Task: you need to share your reports inside or outside your organization, and still prevent any hijacking associated with the fraudulent activities of third parties.
Power BI vs Excel comparison: generally, Power BI is considered a more secure tool than Excel because of its highly secure password access and restricted access to roles.
Mobile reports
Task: you need to access reports on a smartphone.
Power BI vs Excel comparison: Power BI benefits over Excel in this question because Power BI allows for much easier interactions with its mobile-driven version. As for Excel, although it claims to have the same functionality as the desktop version has, actually, it is only convenient for the report reviewing. If you'd like to make any on-the-go changes, Power BI is a better option.
Cost
Task: you want to choose a cost-efficient tool for your data analysis.
Excel comes at a flat rate of $135 if you buy a standalone version or $6.99/mo if it is a part of Office 365 Suite.
What are Power BI benefits over Excel?
To summarize the benefits of Power BI, let's use the following list:
It processes larger data volumes.
It has more functionality for data visualization.
It automates the processing of data coming from multiple sources.
It assures higher data security.
It is more convenient to use on a smartphone.
Power BI and Excel: the perfect combination of both
If you are still undecided about whether to switch on Power BI, you can benefit from using both tools at once. Although Excel will remain your main tool, you can connect Power BI for some of its functionalities. For instance, you can build Power BI dashboards with multiple workbooks in a single view.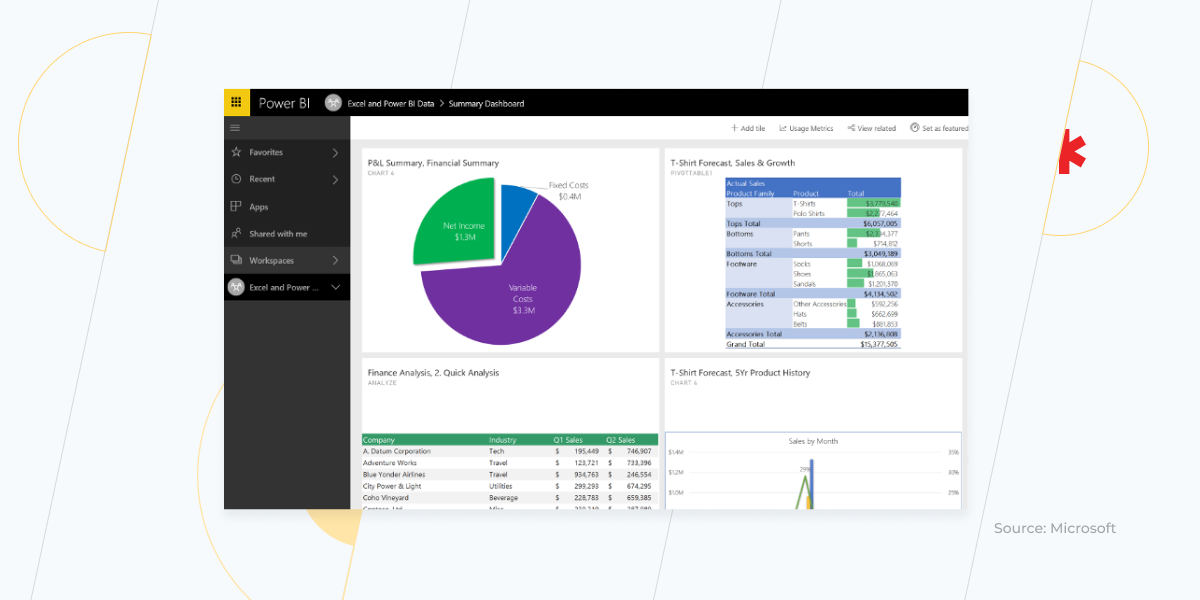 Also, you can easily discover insights with Power BI reports.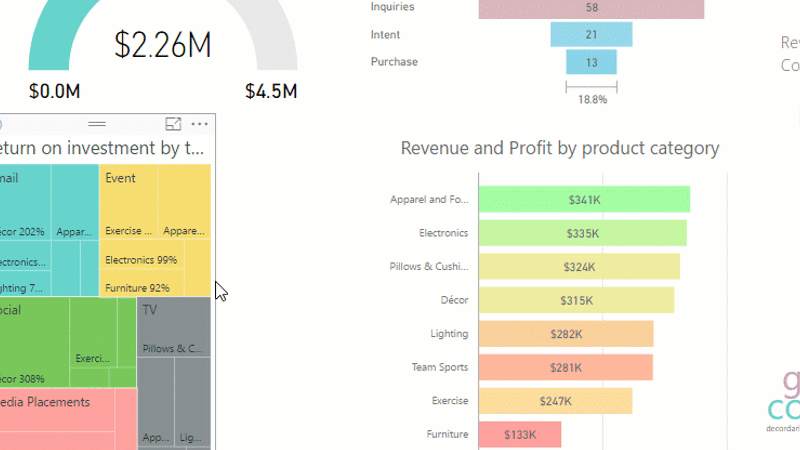 In addition, you can enrich your analytics and maintain the flexibility you need.
When is the right time to move forward?
It's time to start thinking about Power BI refresh data from Excel if your data volumes are growing and you need an efficient tool that can cope with such datasets. This migration will let you process big data, use data on the go, and make your reports more secure. If you don't know where to start or how to tune up the data analysis process in your company, turn to *instinctools — we'll help you make it efficient and cost-saving.