According to international IT-analysts' research, during the previous 5 years the contemporary Belarusian IT-industry has passed through explosive growth and nowadays continues showing the promising results. Is Belarus worth the attention of the international tech investors? Damn, yes! And here is why.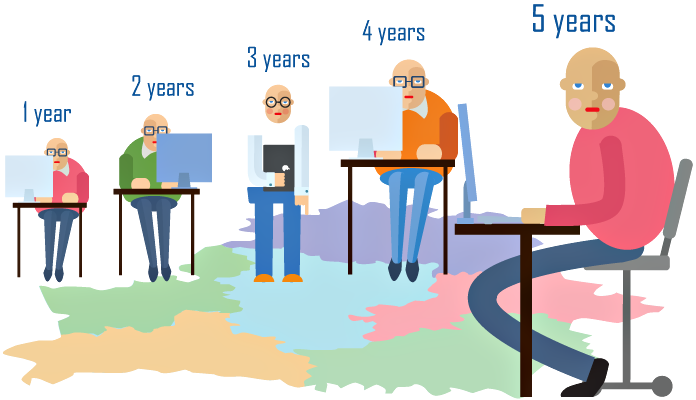 Belarusian IT-Sector: Quick Facts
You have probably heard a little bit about Belarusian IT-industry's development and prospects. To make arealistic impression, catch quick facts about this quickly-growing sphere:
1. During the times of the USSR about 50% of all USSR's software and computers were developed and manufactured in Belarus. Gradually, Belarus became the unofficial software development hub and its residents are considered to be responsible for the term "software" widespread all over the USSR.
2. Belarusian IT-industry is recognized internationally. For example, in 2011 the National OutsourcingAssociation (a.k.a. NOA) stated Belarus being the 5th best outsourcing country far ahead of "neighbors" – Ukraineand Russia.
3. A good tax policy for Belarusian tech companies was offered by High Tech Park. Tech companies are freefrom all corporate taxes, featuring profit, VAT, real estate and land taxes in Belarus.
4. Belarus is not the biggest country in the Eastern Europe, but for every ten thousand citizens there areabout 465 students. And according to the national statistics provided by Belta News Agency, about 100 of these youngpeople choose to graduate from IT-related colleges and universities. According to Development.By statistics, about3,900 IT-specialists graduate from Belarusian tech universities annually.
5. Also Belarus has the leading position in Central and Eastern Europe in the export volume of IT-servicesper capita. The number was over 35 U.S. dollars per person in 2013.
6. Peugeot, Mitsubishi, British Telecom, Reuters, London Stock Exchange, Deutsche Bank, Coca-Cola, Procter& Gamble, Colgate-Palmolive and Samsung – all these international companies choose Belarus as a majoroutsourcing location.
7. From 2000 to 2016, the export of IT-software and services from Belarus grew more than 50 times.
8. And the last but definitely not the least fact – by the start of 2016 about 900 companies and smallbusiness work on the ITC market in Belarus. The approximate number of Belarusian web designers, software developersand other technical staff in the IT-sector is 35,000.
Belarus' "Silicon Valley"
Belarusian IT-industry is growing really fast, compared to other developing countries in Eastern Europe. Despite thecommon belief, that Russia is the leading country in the post-Soviet IT-market with its Skolkovo Innovation Center, Belarus makes a far more evident progress with its own analogue of Silicon Valley – High Tech Park (HTP) located inMinsk.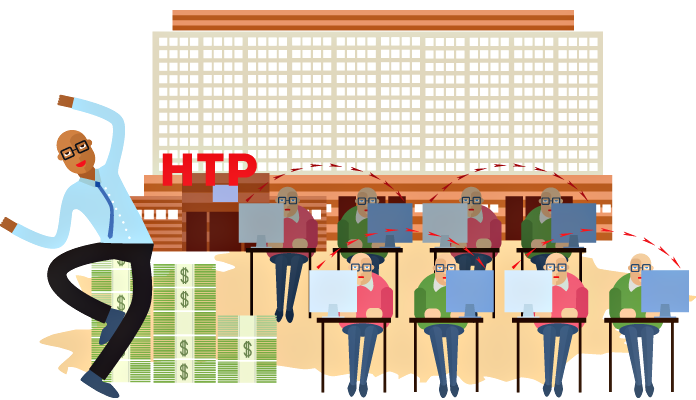 High Tech Park's success is revealed when we appeal to dry numbers:
According to the official information, hundreds of startups along with 150+ IT-companies workwithin High Tech Park and this number is constantly growing since more and more native investors prefer toinvest their funds into this fast-growing industry in Belarus;

In September 2012 HTP earned the first 1 billion US dollars. And by 2020 the revenue of theIT-sphere of Belarus can easily reach 3-4 billion US dollars, approximately 5% of the total annual GDP ofBelarus. More 6 thousand workplaces were created in Belarus by HTP thanks to the foreign investments;

In 2012 62.5 million US dollars of foreign investments (direct ones) were attracted by HTP;

80% of the software developed in HTP is exported. 45% of this software is supplied to Canada andUSA, 30% — to Europe and only 20% — to Russia and CIS.
The interesting fact is that initially High Tech Park in Minsk was partially sponsored by the Belarusiangovernment. However, according to the HTP's founder Valery Tsepkalo, right now Silicon Valley of Belarus found itsown way "where they do not ask for money from the government but earn money for the government". Surely, such abusiness model when all funds are given by private investors couldn't be possible without a very flexible tax policyoffered by the Belarusian government to HTP.
Belarus and outsourcing prospects
Besides earning money from developing and selling its own software and hardware products IT-developers inBelarus prefer working on outsourcing projects and this is their major revenue model. Many local entrepreneurs likeArkadiy Dobkin make their fortune on IT-outsourcing projects. His company turned to be the largest Europeanmanufacturer of outsourcing software. Among other "big" names of Belarusian IT-industry are Matvey Timoshenko andPetr Skoromniy (his company outsourcing few titles from the top 20 of mobile applications at the AppStore).
Belarusian IT-industry: the worldwide recognition
All these facts and statistics would have been no more than just pretty words without really successful IT-projects ledby Belarusian software developers and recognized successfully worldwide.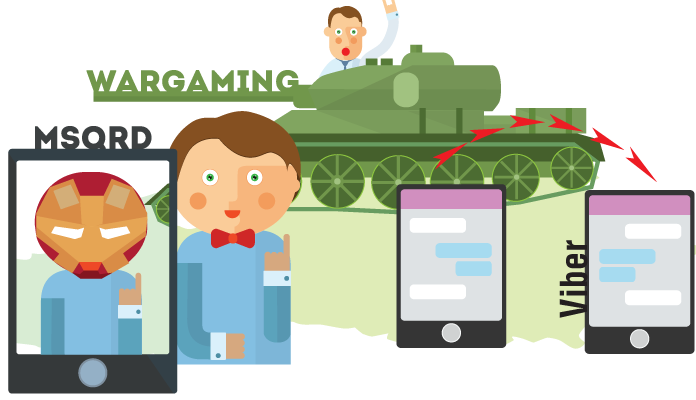 1. MSQRD
Even if you are not in IT-sector news and do not follow the latest IT trends, then you have probablywatched Jimmy Kimmel the host of the late-night talk show Jimmy Kimmel Live! broadcast on ABC – demonstrated onFebruary 25, 2016 the hilarious iPhone app called MSQRD. This app allows to use the so-called "live filters" – sortof funny masks of animals and celebrities that can be put over the person's face showed in real-time mode on theiPhone's screen via a webcam or its own camera.
In a few days after its release this app became one of the most downloaded from the AppStore worldwide. Immediately, such success attracted attention of Facebook's founder Mark Zuckerberg who offered the app's creatorsfrom Masquerade Technologies to sell MSQRD for hundreds of millions of dollars. The exact sum is not disclosed, butit is well-known that the app's developers were hired by Facebook and right now Belarusian IT-specialists EvgeniyNevgen, Sergei Gonchar and Evgeniy Zatepyakin work at the London office of Facebook. And we are sure that such "Cinderella's stories" will appear in greater numbers.
2. World of Tanks
It's hard not to know World of Tanks – an international video gaming phenomenon. The popular among millionsof gamers worldwide, the massively multiplayer online game World of Tanks was nominated and awarded with numerousinternational prizes.
In 2011 World of Tanks appeared in the Guinness Book of Records. The record was registered when this MMO'ssingle server attracted more than 90,000 players who played the game simultaneously.
The first Belarusian dollar billionaire and the leader of Wargaming.Net – the developing studio andpublisher of World of Tanks – Victor Kisliy based his company's headquarters in Belarus and invested a lot of moneyinto the development of IT-sphere in his native country. According to the statistical data presented by Bloomberg, the price of Wargaming.Net is about 1.5 billion dollars.
3. Viber
Maybe everyone has heard about the "Skype killer" app – Viber. Initially it was developed by aJapanese-Israeli company, however, its current development center is located in High Tech Park in Belarus. Viber isone of the largest outsourcing projects in HTP.
4. Surely, these projects are the most successful ones when it comes to BelarusianIT-industry. To name other a few companies that initially started in Belarus, there are:
Viaden Media (the developer gaming applications for mobile platforms and social networks, likeAll-in Fitness);

Galaxy corporation situated in Minsk (the company's software is used by more than 6,000 enterprisesof CIS countries);

The alliance of IT-companies IBA Group that works in Belarus more than 20 years offering softwaresolutions and services all over Central and Eastern Europe;

Founded in 1993 EPAM Systems provides complex software engineering solutions for its acclaimeddelivery platform. EPAM was ranked number 6 on the 2013 Forbes America's 25 Fastest-Growing Tech Companieslist.
As you can see, Belarusian IT-Industry grows faster than in other countries of the former Soviet Union. To sum up, Belarus can offer foreign investors such advantages – low taxes, its quickly growing analog of Silicon Valley – HighTech Park, the vast choice of IT-specialists and the good prospects for outsourcing.