The e-commerce industry is booming! Partially, due to its convenience and dynamic offerings, and to some extent – because the pandemic has accelerated its growth. Anyway, online retailers are flooded with new orders they might find difficult to deal with. Processing these orders manually includes a lot of work and leaves plenty of room for errors.
But what if there was something that would allow people to spend far less time performing these tasks, and, yet, gain far better results? Too good to be true? Not really. That's what e-commerce automation is used for in the first place.
E-commerce automation is a set of tools which helps to convert manual or repetitive tasks within your business to automations that are intelligently carried out exactly when needed. With automation, your fulfillment processes will begin as soon as someone places an order.
To make a long story short, it's how businesses can do more for less time. Although saving time is probably among the major advantages of e-commerce automation, it's definitely not the only one. There are plenty of improvements that automation entails in different aspects of an e-commerce business.
CUSTOMER SERVICE
Elimination of manual data entry
With e-commerce automation, which eradicates the need for manual data entry between your systems, you won't need teams who spend their entire day entering data. That's the job the software could more efficiently handle. 'Efficiently' implies that it would be clearly faster and allow your employees to focus on more important tasks.
Also, if the system is well adjusted, the odds of human error are eliminated. And this protects your business and reputation from the serious damage that can be caused by these errors. Sometimes one mistake – accidentally made and not fixed in time – is enough to lose a customer forever.
Order fulfillment optimization
As a rule, order fulfillment is a long, multi-step process, which can be significantly rationalized by e-commerce automation systems. For example, after an item purchase, the system automatically creates a picking ticket, which pickers can use to match the product SKU. And that kills two birds with one stone. You are cutting down on your order fulfillment costs and customers' waiting time for their order preparation and shipping.
Keeping your promises to customers
It's much easier to keep the promises you've made to the customer with proper automation. When the right data gets to the right places, you'll be able to deliver the orders to your customers' doorsteps on time.
Returns process automation
The thing that definitely improves your customer experience is seamless and easy returns. Customers need to know they can slip up their orders and not be punished by having to spend lots of time trying to get a refund.
Processing customers' feedback
Staying on top of customers' satisfaction is key for every business owner. That's barely possible without minimizing the customers' unhappiness by dealing with their bad reviews smartly. When the rating is low, the ticket can be automatically created, allowing you to consider the issue in no time.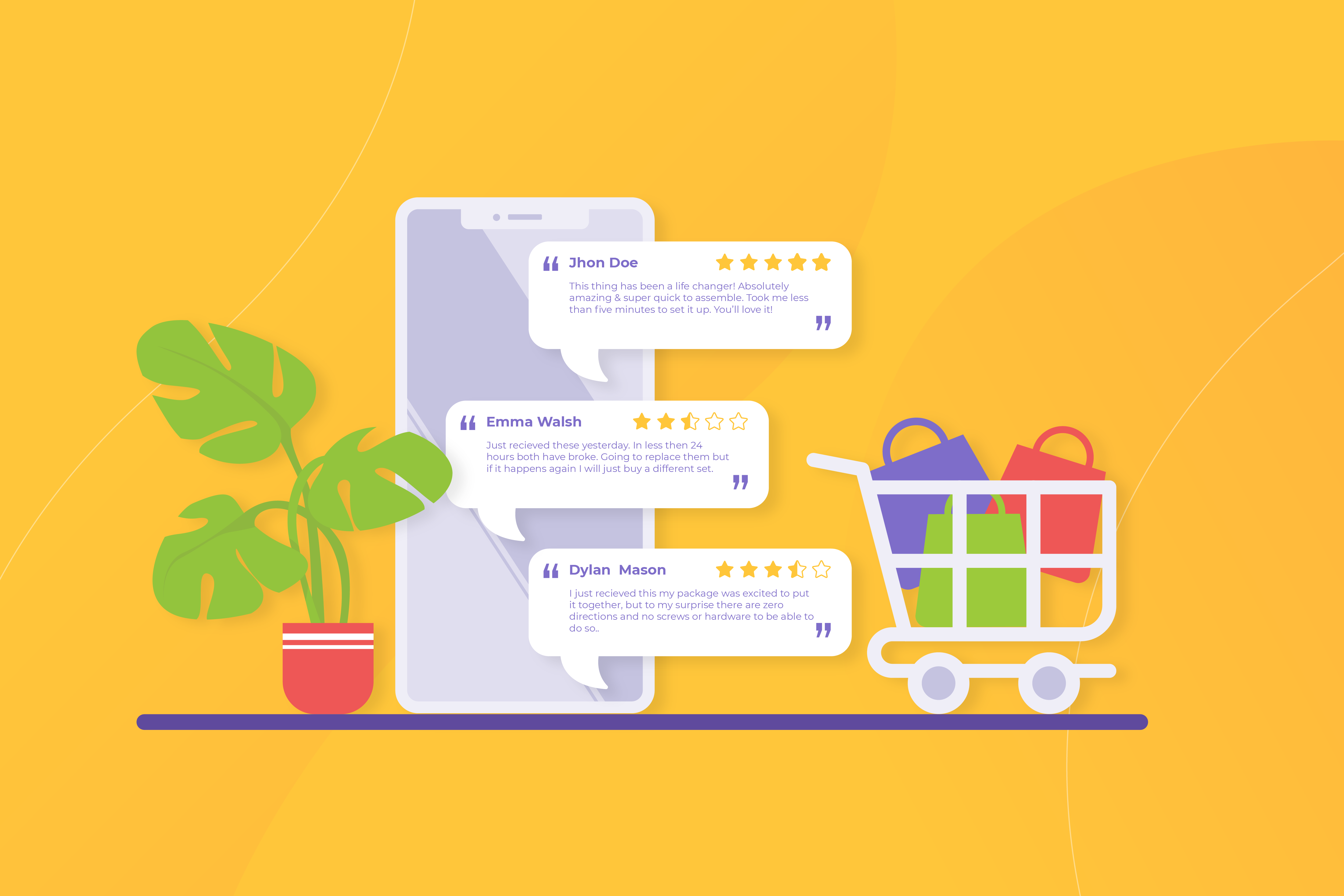 MARKETING
Creating a highly personalized customer experience
Ironically, e-commerce automation systems can personalize your customers' experience in a way that a human will hardly ever do. Reaching out to thousands (hundreds of thousands) of customers individually at the same time is impossible… unless this process is automated. And when it is, the system addresses all of your messages to your customers using their names, and remembers important dates. In addition, it reminds them of the products they've left in their baskets and monitors what the customer is clicking on and what they are buying to understand their needs and recommend new products that match their interests.
Instant reporting and testing
Automatically generated reports, which are always at hand, help you see exactly where you're going with your marketing strategy and refine your campaigns accordingly.
Integration of marketing efforts
Catching up with your customers is possible only if you expand your brand's digital presence. Keeping in touch with them on platforms they check more often is one of the most credible ways to boost your revenue.
Perfect scheduling
Using a good e-commerce marketing automation solution, you can set up a whole season of marketing campaigns, like social media posts and seasonal PPC ads, to appear whenever you want them to. For instance, when Christmas is coming, the ads of decorations or everything, considered to be a good present, can be launched. Scheduling sale changes in advance allows marketing teams to come up with better campaign plans, reduce errors, and avoid downtime.
Customized promotional offers
When a customer explores your site and buys a product, your automation system collects and analyzes that data and, based on this information, can build customized promotional offers. For example, the system can automatically trigger certain actions when a customer behaves in a certain way. If your customer buys a product, the system can automatically notify them about related products they may be interested in.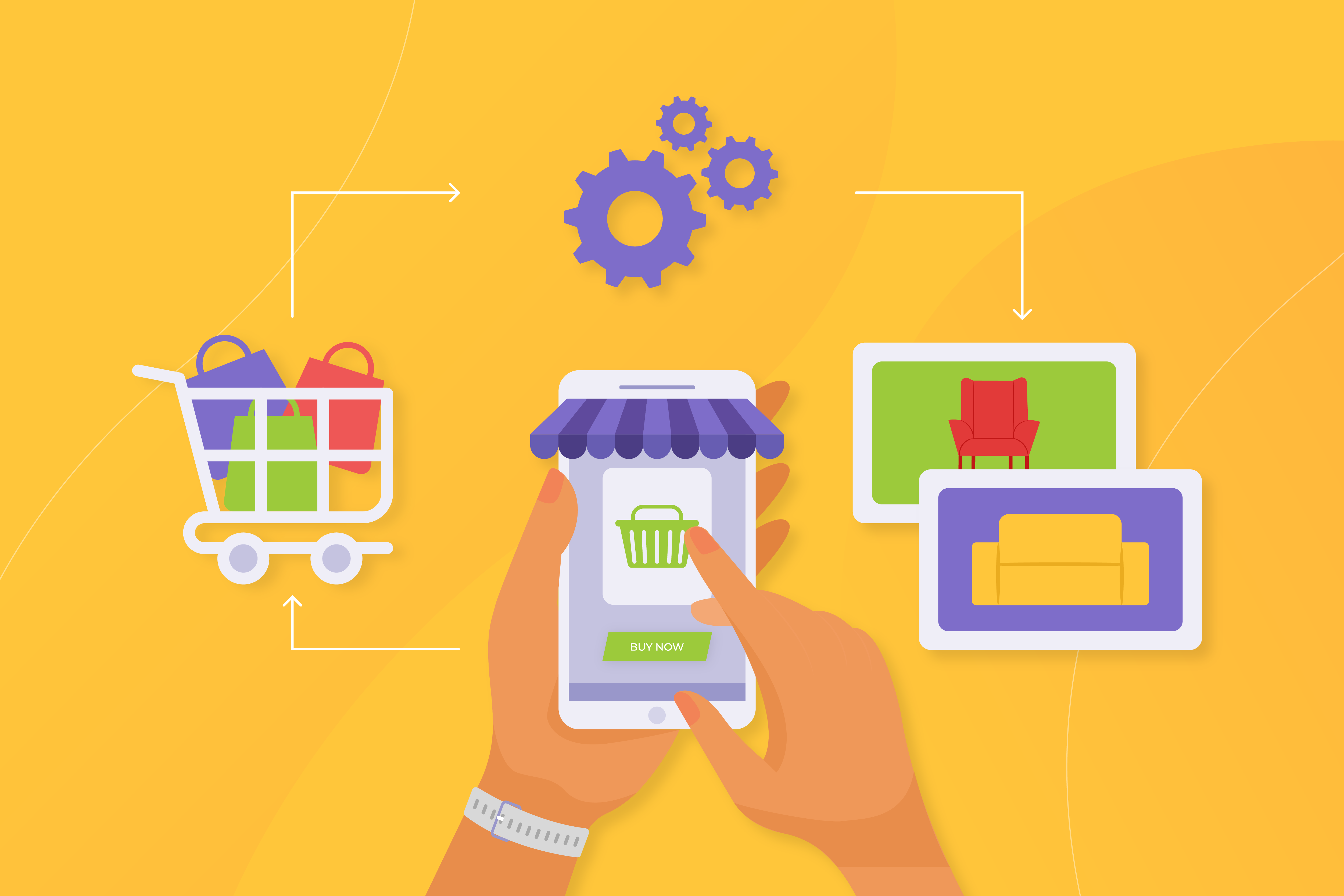 INVENTORY
Regarding large warehouse inventory, e-commerce automation is the best solution a retailer can desire. The stock no longer needs to be manually updated, so there's no risk of selling items that are already sold out. Automation software has each product's unique SKU number to easily track inventory flow. If the product is out of stock, the system recognizes the sale and removes the item's SKU from the list.
Moreover, the customers who have shown interest in the products you're low on can be notified and, thus, be encouraged to make a purchase. Alternatively, if it's too late, the customer can add the item to the waiting list and buy it when it restocks.
Marketing teams can also be notified when inventory is running low on specific products. In that case, they can pause promotion and optimize ad spend. And, vice versa, when new products are added to a store, marketing departments get all the product details and can start advertising.
No matter how pretentious sounding it may be, in such a competitive area as e-commerce is, automation is not just the ticket to success but a path to survival. A generation of born shoppers, who are used to getting everything they wish for in just one click won't agree on anything less than perfect. Neither should you.
---
Follow us on LinkedIn to keep updated on the most recent company news, interesting case studies, and insights from our experts!