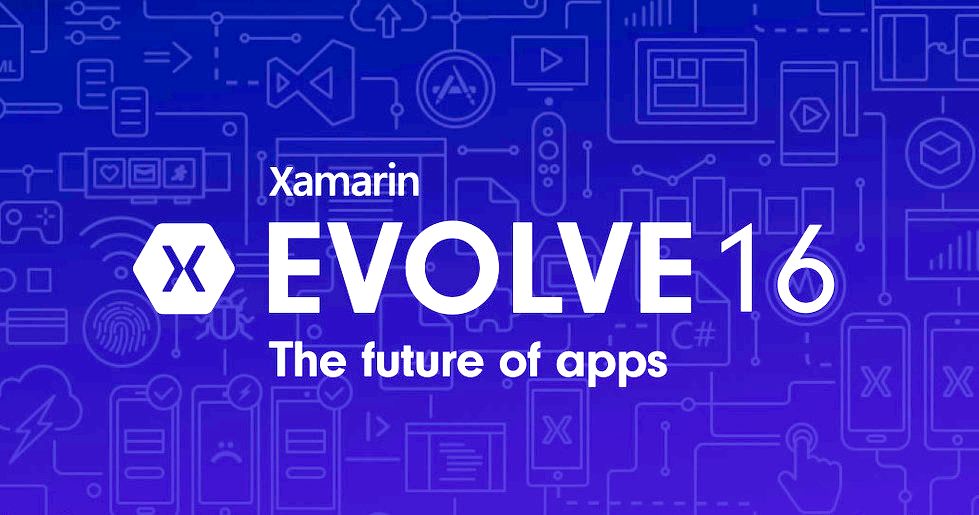 Just came back from Xamarin Evolve to say hi from sunny Florida!
We returned some days ago with a sun tan, high spirits and a wealth of knowledge. No surprise, as we were at the world's biggest conference on cross-platform mobile solutions development, Xamarin Evolve16!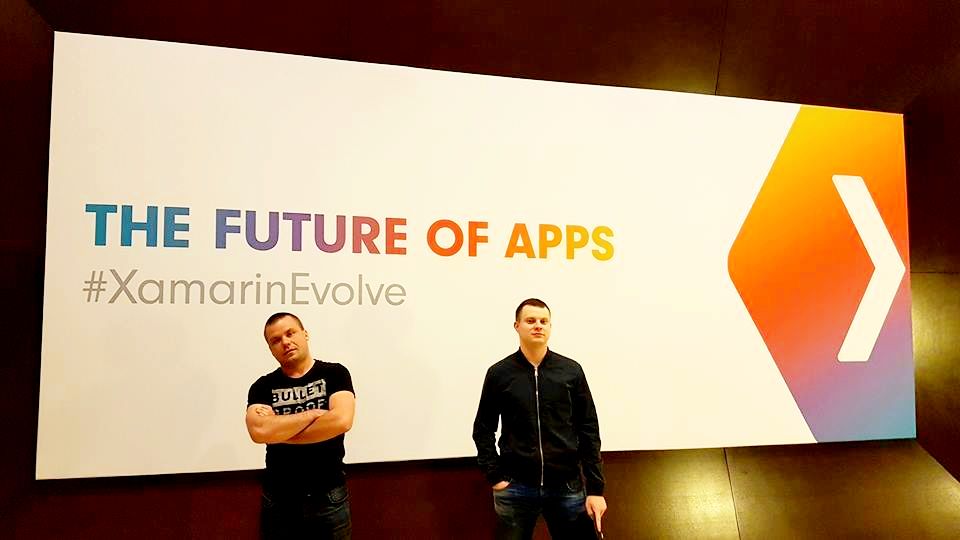 This year more than 1700 developers, industry leaders, and experts visited the event: among them Steve Wozniak, one of the Apple founders. Tens of thousands aficionados from 152 countries followed the live webcast. Guests were welcomed by the conference's hosts and also Xamarin creators, Nat Friedman and Miguel de Icaza.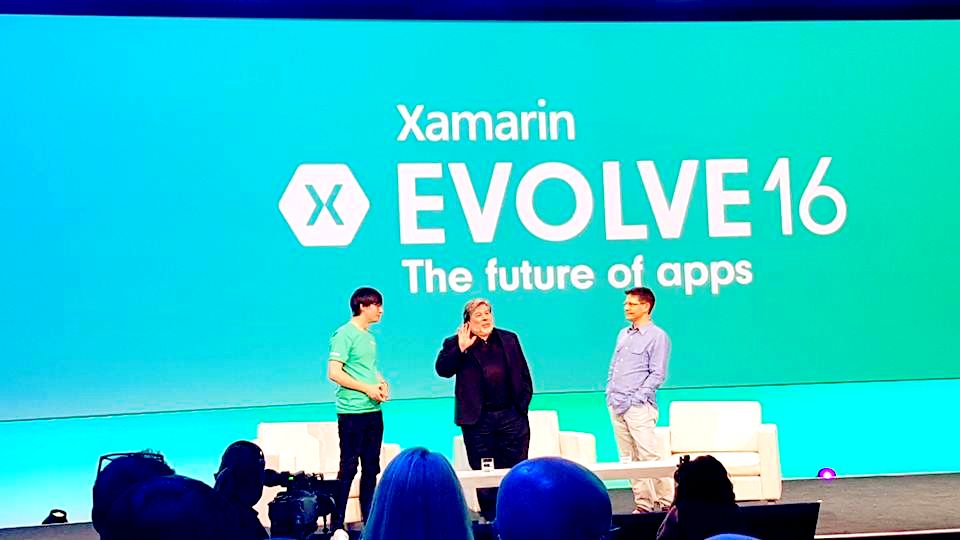 Conference with Steve Wozniak, a Silicon Valley icon and philanthropist
Developers discussed achievements, celebrated the present, and shaped the future at the gathering. The most talked about event was surely new products and MS services in cross-platform mobile development integration & employment.
There had been much talk about popularizing the framework, but it was the start of the conference that officially marked the disclosure of its source code. Now anyone who feels like it can try their hand at developing the technology further. API buildings for iOS, Android and Mac along with other things are now publicly accessible.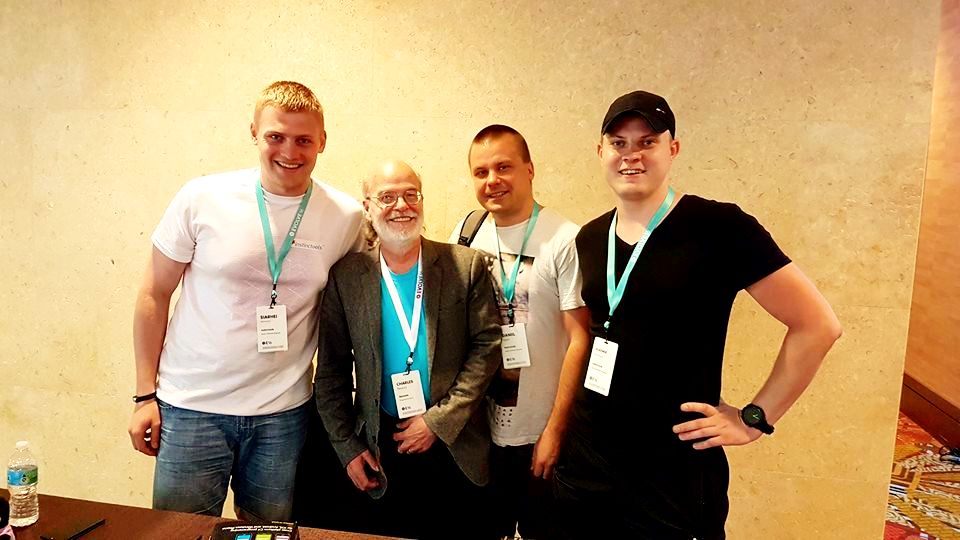 Our team with Charles Petzold, a programmer and writer at Xamarin.
And what is more, we learned that:
They updated Visual Studio with a demo of a remote iOS Simulator for interacting with iOS apps;
Now you can run the simulator along with Windows, multi-touch and touch screen support enabled;
An iOS USB remoting allows for using VS on iPad and iPhone.
And much, much more!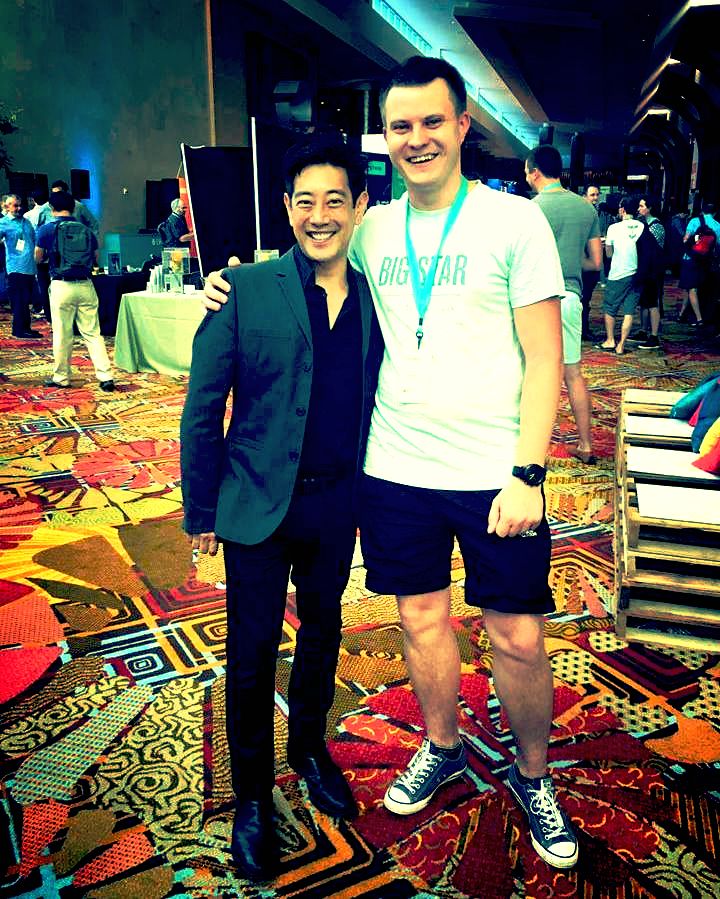 With Grant Imahara, robot builder, modelmaker and television host on Mythbusters.
The most intriguing was spared for the end: announcing the winners. The jury unanimously gave out that they had had hard time choosing, but at the end of the day palms were given to:
Best Consumer App: Outback Steakhouse by Bloomin' Brands;
Best Enterprise App: Service Coach by Dutch Railways and Partner Info Support;
Best Social Impact App: MyCoach by Beyond 12 and Partner Slalom Consulting.
Having come back home inspired by this huge event and dreaming of world's laurels, we threw ourselves into work. We may well succeed!
See more photos from Xamatin Evolve 16 on our Instagram account.