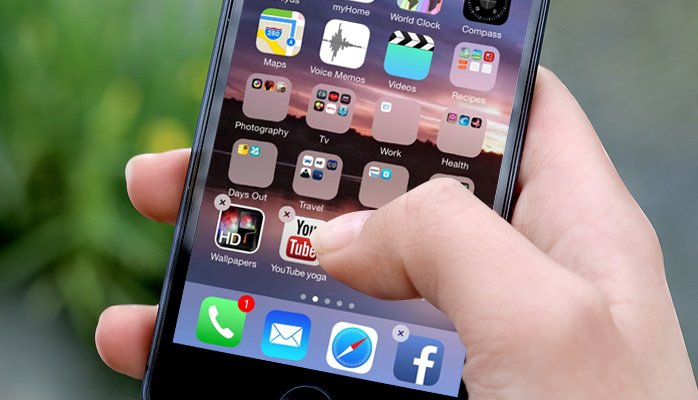 In 2014 Google Play & App Store were flooded with 2.5 mln of mobile applications.
If it goes further, this index number will double in 2017. That's why it's no wonder that with the market-share gain, there's an increase in the number of the afflicted to invest in mobile apps development.  In this article we try to explain what one should know to avoid common mistakes when creating a mobile application.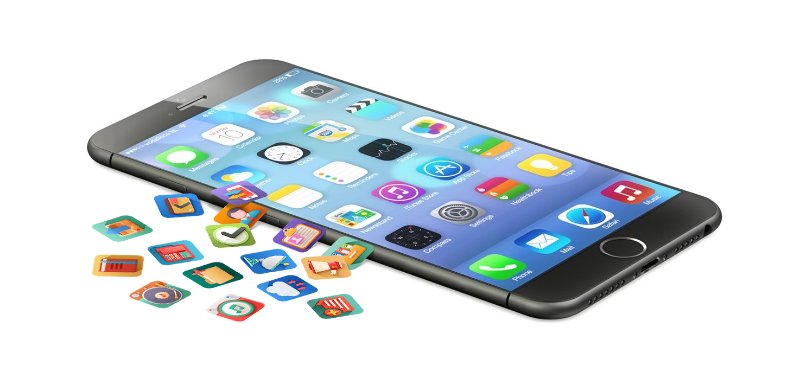 Before starting to create an application, one should keep in mind the following points:
First Step: Assess risks
Last year Ebay sold goods on 5 bln dollars through mobile devices. Such tendency of mobile market impresses deeply, right?
No wonder that looking at this effort, many companies think about "go mobile".  However, when lots of them do not see an immediate result, they feel a bitter disappointment & do not give a rat's tail about its further development.
A mobile application costs money. If you're not a large retailer as Ebay, the investments would be hardly fast justified. Perhaps, they would never be justified.
Many try to win( money back by running an advertisement inside the application.
But let's keep it real: no normal user will experience joy observing from day to day a bawdy banner of as much as bawdy game.
Of course, one can make a paid mobile application or create a row of paid features inside an app. Such monetization measure is justified if you develop a mobile app as a standalone product, not as a supplement to your website.
Next Step: Ask yourself 'Will my mobile application bring value to the user?'
Even if your application is an image of your website, it should bear a standalone value for the user: why the user should grant space at his device on your application?
A vivid example of this can be mobile applications of magazines. Let's take 'Popular Mechanics' as an example. 'Popular Mechanics' has an iPad version which contains different additional materials (e.g.: videos) attached to the articles.
When talking about the value for the user, one should remember users themselves. Unfortunately, the level of smartphones penetration is not high. This is due to the fact that the price of mobile devices and mobile internet is quite high. Generally, this problem is strongly widely spread in regions.
Keep in mind: Trendy doesn't mean profitable.
If your product is aimed on mass market with different tastes & preferences, if you're one of the largest companies as Ebay, Ozone, Evernote or Youtube – in these cases you're definitely in need of a mobile application. One should consider a mobile application not only as a tribute to fashion, but as a necessary tool for holding the most stable & active consumers in. Such consumers are sometimes called innovators who will pack you in if they do not get a comfortable mobile app.
Basing on our experience, we can say that a mobile application can pop if: 
it's a product for internal customers.
In such case, mobile applications serve for automation of internal business processes of a company. Such products are not available for mainstream audience – they're used exclusively by company's personnel.
it's an additional product (service) for value engineering of the main business products. It's a so called 'branded application'. The major aim of these applications is to provide users with additional convenient services, e.g.: mobile banking, which allows to manage Customer's accounts & cards.
it's a standalone product. It's a mobile application on which the business will make profit. One example out of many applications which enables to manage personal finance – you pay 1$ for it & download from App Store there.
Don't Miss The Bus
I want to clarify one thing — building an app isn't a piece of cake. It takes a significant amount of time, money and energy to build an app that people want to download and use. Even after an app is up & done, it will need to be marketed and supported by your company.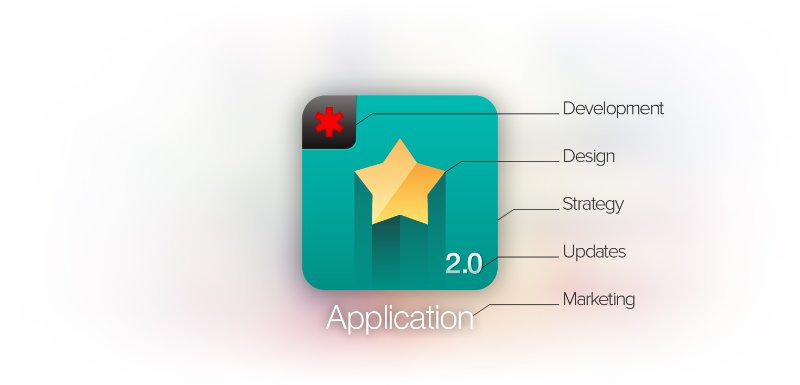 All these elements need to be figured out at some point and then planned for. It's how companies stay competitive in today's marketplace.
If you can't set aside the budget and resources for an app today, will you be able to do so when your sales are declining because customers "all of a sudden" decided that they prefer using your competitor's app over your old website?
This is a not a tactical decision about whether $10,000 in app development has a greater return than $10,000 in website improvements. It's a strategic decision to invest in a platform that can support the business infrastructure of tomorrow's generation in the same way your website has supported your business for the last generation.
The bus has already started off. It's not that you can't wait for the next one, but if you do, is it going to delay your business to the point where you can't catch up with the competition when you really need to?
What's your opinion?
Do you think web technologies will manage keeping up with native mobile apps, or will apps ultimately force the retirement of its older web friend?