Short and sweet: *instinctools provides software solutions that speak for themselves. We are a team that prides itself on our incredibly reliable yet cost-effective production, our transparency and quality, and our wealth of expertise and knowledge — all of which we endeavor to share with our clients on every project and relationship. *instinctools loves what we do, and we can only express gratitude for some recent recognition that highlights the excellence that we have cultivated for our service and performance.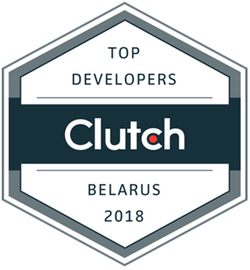 Clutch has named us one of the top software development companies in Belarus, featuring *instinctools as an industry leader based on our work and experience thus far. Based in Washington, D.C., Clutch researches and reviews firms like *instinctools, ultimately ranking businesses' market presence, portfolios, and client feedback. This data collection and analysis provides the foundation for Clutch's rankings of firms and listings of industry leaders. This year over 250 companies from Belarus were considered and only 50 companies were honored with this accomplishment.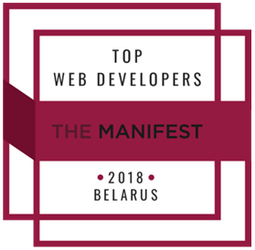 Between our development, design, and consulting services, *instinctools is happy to have had the opportunity to assist our clients to grow and better their businesses in a variety of fields. In nearly a dozen reviews that previous clients left on our Clutch profile, our partnership, quality performance, and professionalism were just a few aspects that were praised. Thanks to the amazing feedback received, The Manifest – a website that guides buyers through every stage of the buying journey – recognized *instinctools for having one of the top web developers in Belarus.
"All of the projects, in which *instinctools developers augmented our staff, were completed on time and on budget with exceptional quality," noted one client. "*instinctools surpassed our expectations and were in all aspects far superior to the offshore development companies we've worked within the past. Their customer service is phenomenal. *instinctools consistently went above and beyond to ensure the project's success, often going outside of the agreed scope."

"It's been nice having the ability to communicate one on one with their developers and designers. If I have an idea or challenge or something that I want to look into, I can always approach them and they'll research to find the answers if they don't already know it. They seem to always hit the spot," mentioned another. "The new site performs well and meets original expectations for appearance and function. Although their project management occasionally moved slowly, *instinctools' developers were always directly accessible. Their willingness to answer questions and research ideas set them apart."
To read the full-length reviews from clients, you may view our Clutch profile. *instinctools is always eager to connect over new and future projects if you are interested in a collaboration of your own, and we thank Clutch and all of our clients for their support and positive feedback!
We are among Top Software Development Companies in the USA – 2019